On 16 May 2019, the European Commission adopted two decisions finding certain entities forming part of the Barclays, Citigroup, JPMorgan, MUFG Bank (formerly Bank of Tokyo-Mitsubishi), RBS/NatWest and UBS banking groups each participated in one or both of two foreign exchange (FX or forex) spot trading cartels. The cartels concerned spot trading in the G10 Currencies and covered the whole of the EEA. The total period covered by the cartels is 18 December 2007 to 31 January 2013 inclusive.
The Commission found that traders employed by the banks, who were involved in FX spot trading, had reached an underlying understanding to exchange, and had exchanged, current or forward-looking commercially sensitive information about their trading activities with respect to FX spot trading of G10 Currencies through private, online chat rooms. It also found that the information was shared on an extensive and recurrent basis and that, in addition, the traders occasionally coordinated their trading activities.
The claim relies on the Commission's decisions and alleges that entities or individuals who entered into FX Spot Transactions and/or FX Outright Forward Transactions involving a pair of G10 Currencies with these banks or other major financial institutions suffered losses as a result of the cartels identified by the Commission.
The claim seeks damages to compensate those businesses and individuals who suffered losses. If you or your business entered into FX spot and/or outright forward transactions between December 2007 and January 2013, you may be eligible to participate in the claim and benefit from any future award of damages.
Click here to learn more about the claim and the Commission's findings, or click here to find out whether you may be part of the classes that Mr Evans proposes to represent. Click here to access important claim documents and copies of the Commission's decisions. More information about the claim can be found on the Competition Appeal Tribunal's website.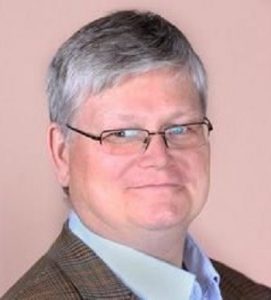 Phillip Evans
Phillip Evans is seeking the permission of the Competition Appeal Tribunal to act as class representative on behalf of the classes. Mr Evans, formerly an Inquiry Chair at the CMA and a Senior Policy Adviser at Which?, the UK consumer association, has worked tirelessly on behalf of victims of anti-competitive conduct for the last 20 years. An economist, he is currently also Special Adviser for Competition, Consumer and Trade Policy at FIPRA International, an independent European public affairs consultancy firm.
He has spent almost 20 years working on behalf of victims of anti-competitive conduct. During his career, he has been an Inquiry Chair at the Competition and Markets Authority and a Panel Member at the Competition Commission. He also spent nearly a decade at Which?, where he worked to promote fair markets and competition policy for the benefit of consumers in a range of sectors, including financial services. Mr Evans has also taught at several universities, and has written on topics ranging from trade and competition policy to the history and functioning of markets and corporate responsibility.
With such a breadth of knowledge and experience, Mr Evans is well placed to bring this claim on behalf of class members who have suffered losses due to the banks' conduct.

Consultative Panel
Mr Evans is supported by a consultative panel chaired by Lord Carlile of Berriew QC, a crossbench member of the House of Lords who was a part time judge for 28 years in the High Court and a former member of the Competition Appeal Tribunal.
Specialist Lawyers
Mr Evans has instructed
Hausfeld & Co LLP
, a leading disputes only specialist law firm, known for its expertise in competition litigation.  The firm played a pioneering role in the development of private enforcement of competition law in Europe and has extensive experience pursuing collective actions on behalf of consumers and businesses. Mr Evans has also instructed an experienced team of barristers at Brick Court Chambers.

Experts
Mr Evans has also instructed experts, including academics, economists and FX market experts. These experts will be responsible for providing evidence in relation to the impact of the cartels on the FX market and the resulting losses suffered.